Standard setter of puer tea
In order to provide tea lovers worldwide with high-quality puer tea, TAETEA has initiated the OCTA evaluation standard for good puer tea.

同时,2014年、2016年,大益牌生肖系列普洱茶和大益牌正品小金沱,分别被评为"云南省重点新产品"。

Technology
Value of Technology
Culture&Collection
Value of culture and collection

Value of Origin
TAETEA sources materials mainly from Menghai, Xishuangbanna prefecture, Yunnan province, a major puer tea growing region and top destination for puer tea lovers. Xishuangbanna is also where world tea plants are originated.

TAETEA, providing great puer tea
As the manufacturer of most of the existing aged puer teas in the world, Menghai tea factory produces TAETEA puer teas as the first-line products with inherited manufacturing skills. These products are long appreciated by consumers in and out of China.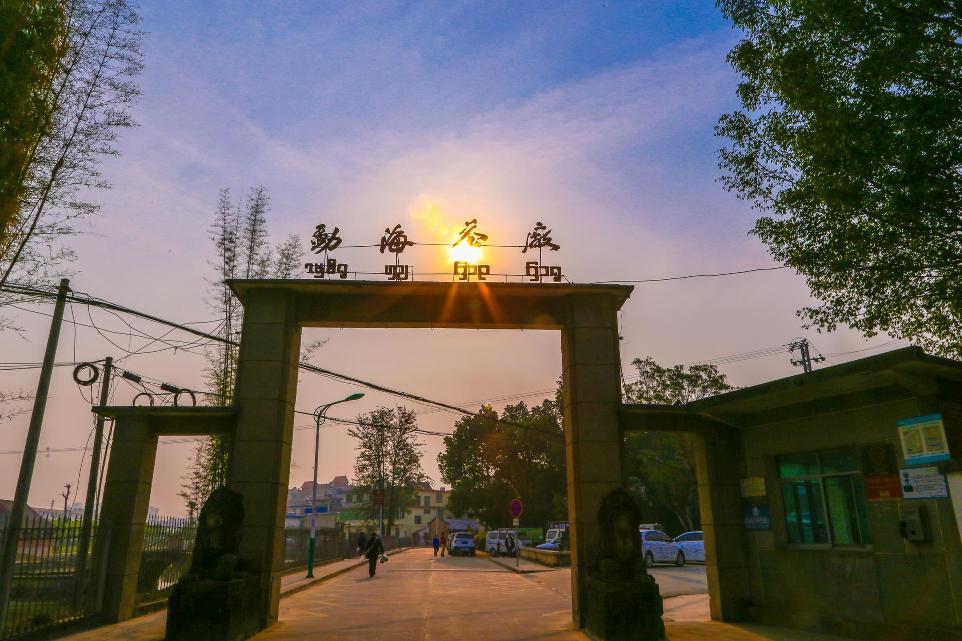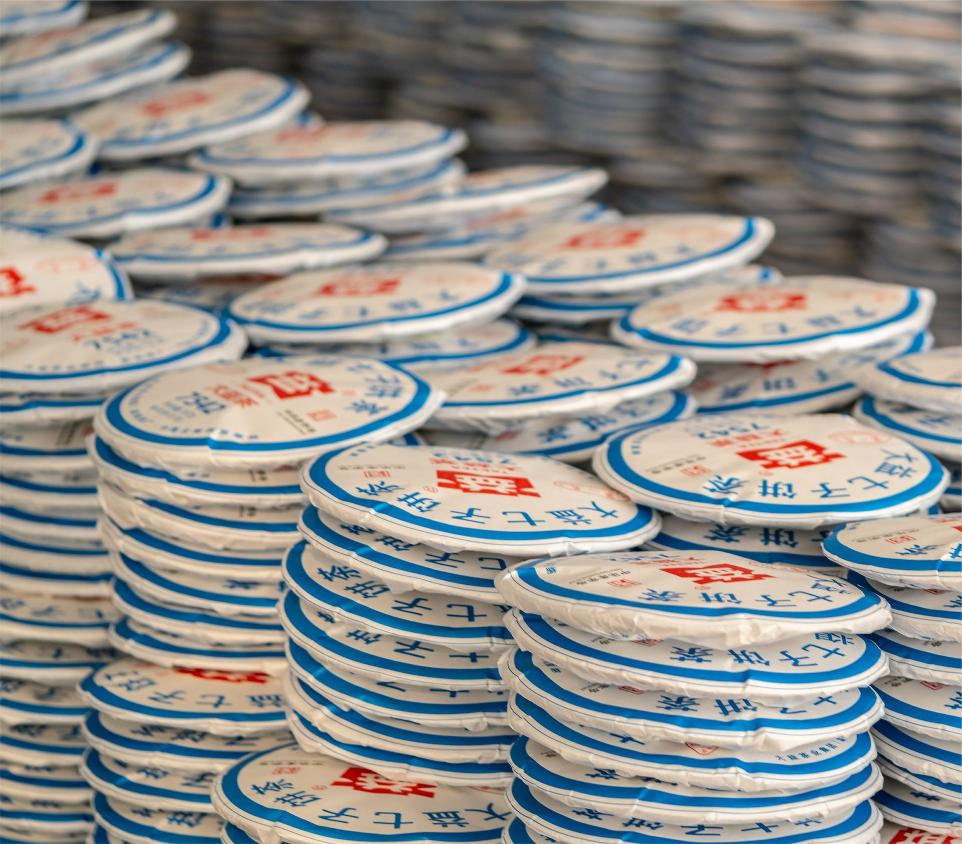 标杆产品
Benchmark Puer Teas (7542 raw puer cake & 7572 ripe puer cake )
1970s
a legend in puer tea industry
The production of 7542 raw puer cake and 7572 ripe puer cake ranks first among the raw and ripe puer teas respectively produced by Mengahi tea factory. 7542 has a pure and lasting aroma, strong and heavy taste and sweet aftertaste. A period of natural aging allows the cake to develop a richer and full-bodied flavor. This tea is held up as the quality benchmark by which all raw puer teas are measured in China. 73 raw puer cake, 88 raw puer cake, 96 Orange Seal and 97 Blue Seal, widely favored by tea lovers are the early names of 7542 raw puer cake in different period of time. Similarly, 7572 ripe puer cake is held up as the quality benchmark by which all ripe puer teas are measured. This tea is properly fermented with the brownish red dry leaves, bright and red infusion, mellow and full-bodied taste. The tea is praised for its high comprehensive quality. Ever since the recipes were first developed in the mid-1970s, 7542 raw puer cake together with 7572 ripe puer cake, making a perfect pair, have become a legend in puer tea industry and the representatives of classic puer teas.
自上世纪70年代中期问世至今,7542和7572珠联璧合,在40多年的悠悠岁月中打造了一个普洱茶界的传奇,成为普洱经典的象征。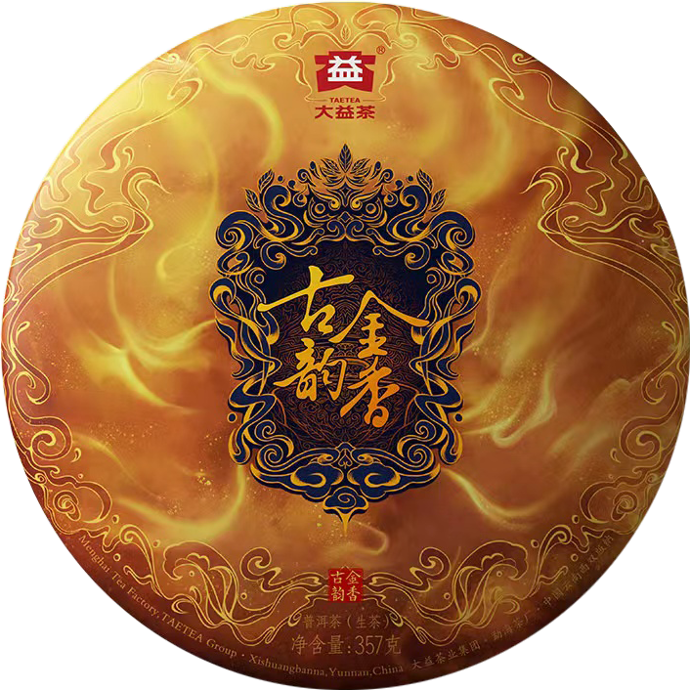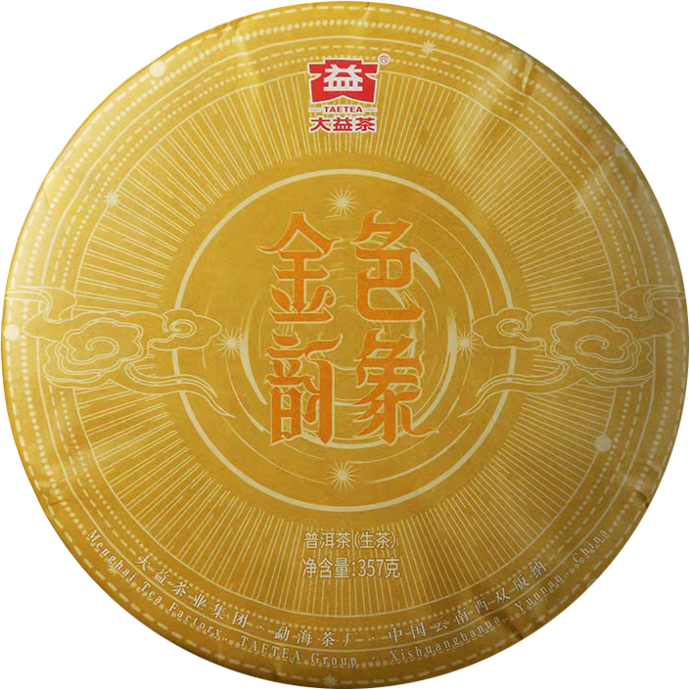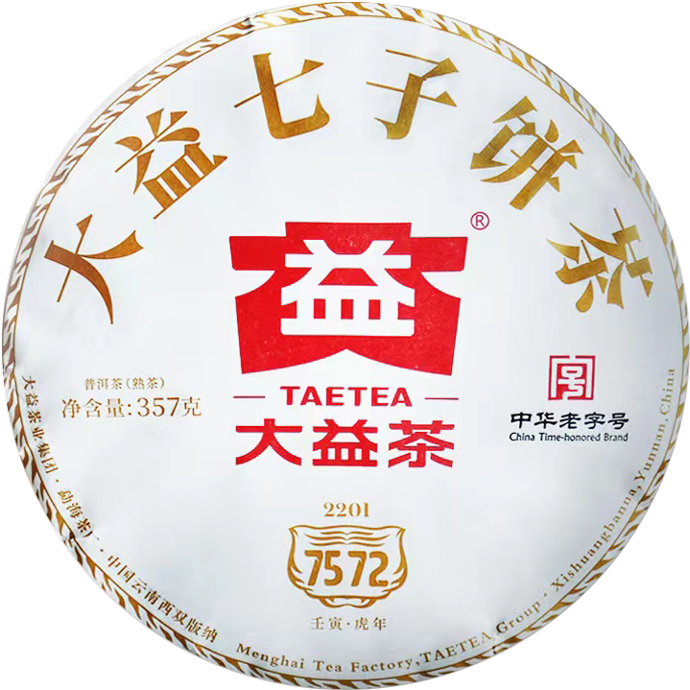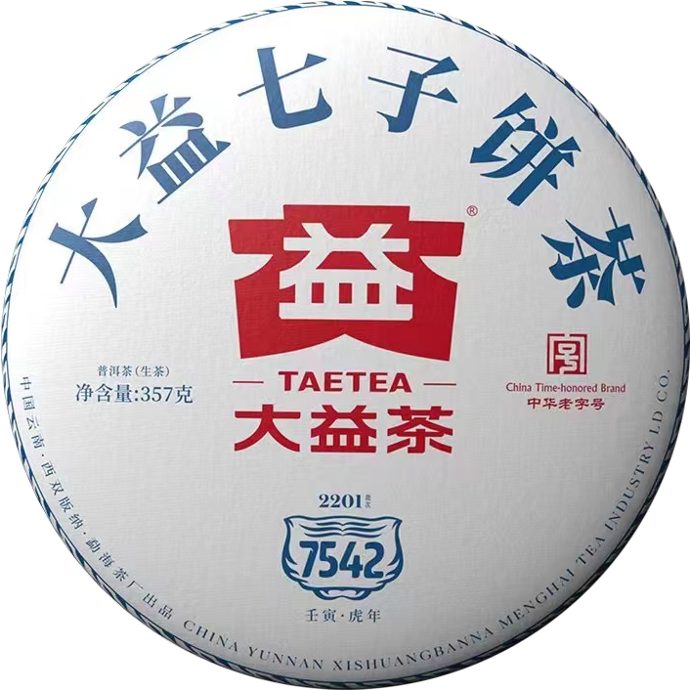 近期热门产品
古韵金香<2201>、金色韵象<2101>、7572<2201>、7542<2201>等